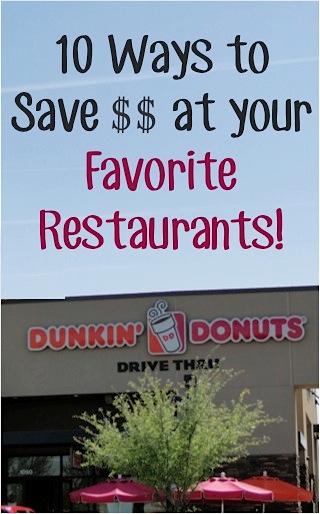 Cutting expenses from the monthly budget often means foregoing eating out at restaurants. The average cost of eating at a family restaurant for a family of 4 can cost over $50 – and this is for an inexpensive eatery. However, if you want to take the family for a nice sit-down, there are cheap ways to eat out at restaurants and still have a wonderful meal.
Appetizers
Skip the appetizers. Often, these before-dinner snacks can run a family anywhere from $6 to $10 per appetizer. Appetizers also tend to fill-up the kids and they won't finish their dinner. If you like to have appetizers with dinner, find a restaurant that gives complimentary appetizers like bread or bread sticks. Some Mexican restaurants even have free chips and salsa appetizers.
Drinks
For a family of 4, drinks will cost approximately $2 each or an additional $8 to your dining bill. At most restaurants, water is free and it's better for you and the kids than soda. Even if you let the kids splurge, adults can opt for water with a side of lemon – perfect for any meal. When ordering regular drinks, watch for those drinks that do not have free refills like milk. Some restaurants don't offer free refills on sodas so watch for these extras that you may not be aware of.
Alcohol
Individuals who enjoy a drink with their meal are restaurant's favorite customers. Generally, drinkers never stop at one and are tempted at buying more during "happy hour". While 2-for-1 drinks sounds like a bargain, the cost can quickly add up. For an inexpensive meal, best skip the alcoholic beverages.
Specials
Check specials for the restaurant when ordering. These are sometimes posted but you can also ask your server for any specials. But before ordering what seems to be a good deal, check the menu for less expensive alternatives. Sometimes the specials may be for an expensive cut of meat when a less expensive alternative is on the menu. Also check beforehand for early bird specials. By eating early, you can save money on meals that generally cost more during dinner hours.
Other specials to watch for are coupons that can be found in your local newspaper or coupon inserts. Some coupons have huge savings off a restaurant's best menu items. Some restaurants offer discounts to seniors which is a great way to get a good deal on a restaurant meal.
Eating Free
There are many restaurants that allow kids to eat free when you purchase an adult meal. This is a great way to eat cheaply at some popular restaurants. Free-kid's nights are generally during the week to draw in the weekday customers but it can save you on average $5-$8 per child.
Most importantly, before heading out to your favorite restaurant – set a budget and stick to it. By following these few tips, you can have a nice family dinner out and not break the bank!
Source:
Image Credit